Square Hole Wire Mesh Sieves for Filter Uses: Standard and Specifications
Sieves of square wire mesh is also known as square hole wire mesh sieves, testing equipment, testing machine fittings.

Square wire mesh sieves are used to do sample selection and classification for soil, aggregates and stones. We can supply two kinds of standard square wire mesh test sieves as following: BS & ISO Standard Sieves
a. Woven Wire Mesh Sieves are manufactured from stainless steel mesh and supplied with full-depth frames.
b. Perforated Plate Sieves (Square Hole) are manufactured from tinned steel plate and supplied with full-depth frames.
Specifications:
Frame diameters are Φ200mm and Φ300mm.
Aperture sizes of the sieves are as per 38μm, 45μm, 53μm, 63μm, 75μm, 80μm, 90μm, 100μm, 106μm, 125μm, 150μm, 160μm, 180μm, 200μm, 212μm, 250μm, 300μm, 315μm, 355μm, 400μm, 425μm, 500μm, 600μm, 630μm, 710μm, 800μm, 850μm, 1.00mm, 1.18mm, 1.25mm, 1.40mm, 1.60mm, 1.70mm, 2.00mm, 2.36mm, 2.50mm, 2.80mm, 3.35mm, 4.00mm, 4.75mm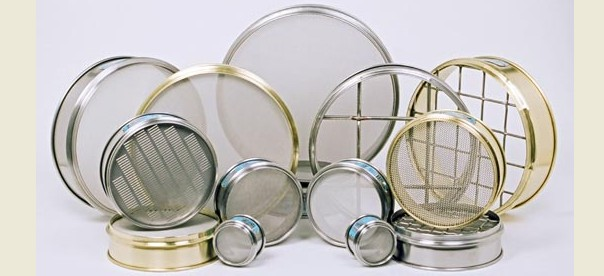 Square Hole Wire Mesh Sieves, Made of Stainless steel and brass materials

Framed Sieves with Square Opening, Stainless Steel Woven Wire Mesh as Filter Media

Square Hole Wire Mesh Sieves, with Perforated Metal Sheet as Screening Media, with Metal Frames